Weaver's Deep Thoughts Newsletter: Shallow thoughts on AI and what I've been reading and watching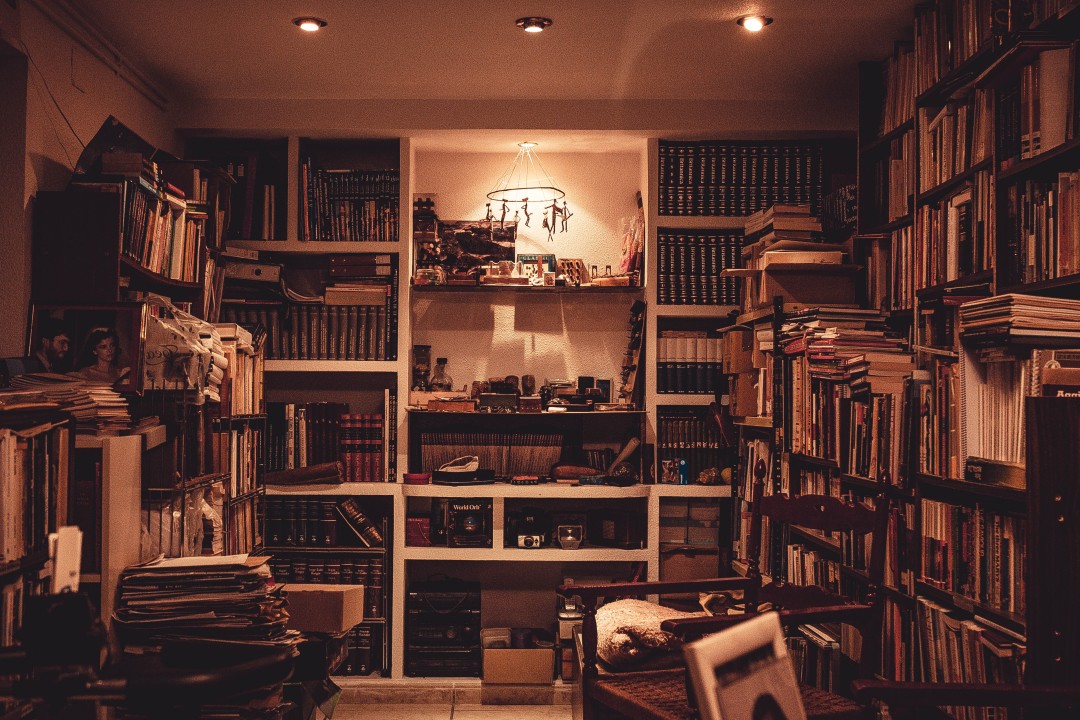 Photo by Juan Pablo Serrano Arenas: https://www.pexels.com/photo/library-interior-877971/
In case you missed it, you didn't miss anything. Meaning, I did not publish a January newsletter and am just now writing something up for February. This won't be very long though since we are more than halfway through the month. Just wanted to quickly visit and say I haven't given up on Weaver's Deep Thoughts. Seasonal depression mingled with a new term that has kept me swamped with so much reading. I've been reading at least one book per week, plus course related readings. It's been intense.
I plan to give a proper Weaver's Deep Thoughts for March, but for now here are a few fun things.
A brief deep thought.
If AI replaces more human jobs, we will be missing out on a lot of emotional intelligence. AI may be efficient, but it may come at the cost of losing customer loyalty.
Movies I've watched recently.
The Barbarians (1987)
🌟🌟💥💥💥
I've discovered later in life that I have a weird soft spot for sword and sorcery movies of the 70s and 80s. Probably because I liked Conan: The Destroyer as a kid. The films are all pretty much bad in their own way.
This one was pretty much just bad.
It was fun seeing a young Eva LaRue from CSI: Miami. I had never seen her in anything else before. She showed promise here which was squandered by casting her next to the two Paul brothers who are our Conans.
The Menu (2022)
🌟🌟🌟🌟💥
Solid film all around. Can't say much about this one without spoiling the fun.
The Revenge of Frankenstein (1958)
🌟🌟🌟💥💥
I purchased a collection of some old school Hammer Horror flicks on Blu-ray for cheap. I watched The Revenge of Frankenstein first. I gave it a three-star rating because I felt let down. That title was clickbait if I ever saw some. It didn't feel like much revenge was going on. It was strange too because they implied things would develop plot wise, like a bride of Frankenstein type thing, but nope.
Read recently.
Rubyfruit Jungle by Rita Mae Brown.
🌟🌟🌟🌟💥
Sula by Toni Morrison
🌟🌟🌟🌟💥
"Daddy" by Sylvia Plath
🌟🌟🌟🌟🌟
A poem. This was my introduction to Sylvia Plath's work, and I can't get enough of her writing. Such a tragic life, and this poem touches on a lot of that.
A Raisin in the Sun by Lorraine Hansberry
🌟🌟🌟🌟💥
A play.
The House on Mango Street by Sandra Cisneros
🌟🌟🌟🌟🌟
Vertigo by Thomas Narcejac and Pierre Boileau
🌟🌟🌟💥💥
I would have rated this lower, if not for my admiration for the film adaptation by Alfred Hitchcock, which gave me some attachment to the story and characters. A rare case where the movie is better than the book. The lead protagonist in this book is completely unlikable. Ugh.
Conclusion.
That's it for now. Not too deep this time around and a few books and movies for your consideration. What have you been reading or watching? What's your take, positive or negative, on the new wave of AI technology? Sound off in the comments.
Share